Whether you have an existing unit that needs upgrading or you're wanting to purchase a new unit, DAS Electrical offer expert advice on the right air conditioner for your space.
Upgrading your air-conditioner to a newer model will keep your home cool and comfortable all year round and reduce the amount of power you use, saving you money plus helping the environment.
DAS Electrical have a huge selection of high quality, affordable air conditioning units ready to be professionally installed. We have proudly teamed up with Mitsubishi Heavy Industries Air Conditioning to who have been named by CHOICE® as Australia's best air conditioner brand for Performance, Reliability and Satisfaction.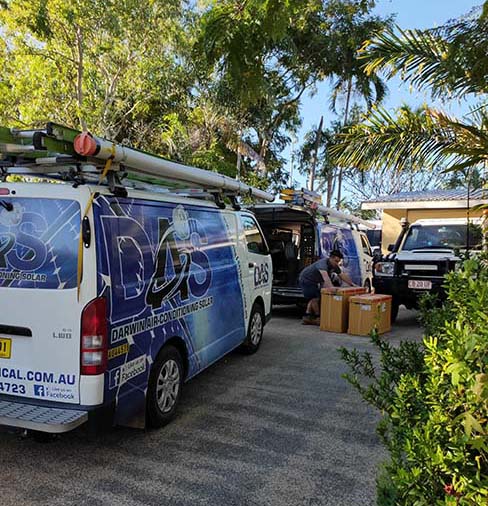 Our Air Conditioner supply and install packages start for as low as $1087 inc GST.
DAS Electrical are your local MHIAA Service Agents.
As Platinum members of Mitsubishi Heavy Industries Air conditioning, DAS Electrical are able to supply install and attend as Warranty Service Agents for the Choice® award winning brand.
We provide the comfort of knowing that once you have purchased and installed your air conditioner, any warranty problems that may arise will be handled by the same team.
The Ozone Protection and Synthetic Greenhouse Gas Management Regulations 1995 (the Regulations) cover licensing requirements for those who work with refrigerants and refrigeration and air conditioning systems. In June 2005 the Australian Refrigeration Council (ARC) was appointed by the Minister for the Environment and Water Resources to administer the refrigeration and air conditioning aspects of the Regulations. The ARC is responsible for granting refrigerant handling licences and refrigerant trading authorisations approved under the Regulations.
​If you are interested in finding out more about our services please contact us today.
Residential Air Conditioning
Where should I start when considering air conditioning for my home? Great question.
There are numerous different types of air conditioning units suitable for residential air conditioning. The first thing you need to think about is the area and space you are going to cool. Are you doing your whole home, selected areas or adding to your existing air conditioning?
DAS Electrical offer advice and free quotes to show you the best cooling solution for your needs.
Home improvements and new installations
Energy efficiency solutions
Pre purchase air conditioning inspections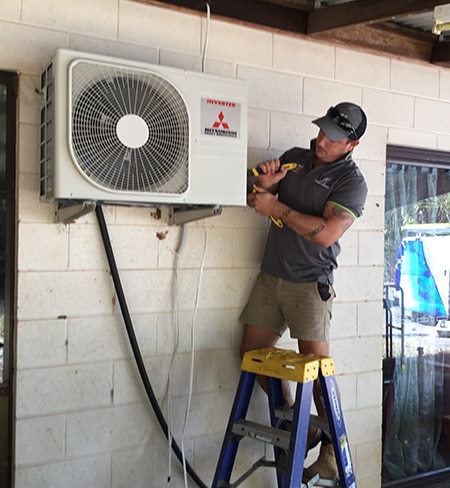 Commercial Air Conditioning​
Commercial air conditioners need to be reliable, quiet and energy efficient plus have proven performance in QLD's harsh climate. This is why DAS Electrical has teamed up with Mitsubishi Heavy Industries Air Conditioning to provide you with the best brand systems on the market.
DAS Electrical can supply commercial air conditioning with cooling and ventilation to suit your needs.
Hotel, bar and shop fitouts
Offices

Air Conditioning Inspections